⏰A Ticking Conundrum⏰
An analysis on the TikTok situation, and recommendations for ByteDance's response
Amidst the deluge of recent TikTok related news and analysis, I felt compelled to offer my unique perspective. My analysis of the situation is based on experience advising & working with Chinese technology companies in China over the past few years. While I believe the US government is prudent to focus on TikTok and the associated national security risk, I also believe it is beneficial for the US media & general American public to better appreciate why the US government perceives TikTok as a potential threat beyond the standard talking points and sensationalist overtones.
I believe understanding the context behind (1) the Chinese Communist Party's (CCP, the Party) place within China's rule of law system, (2) the CCP's view towards ideology exportation, and (3) the difference between the will of the CCP vs. the Chinese people, will result in stronger, more strategically sound solutions for both parties – the US government and ByteDance – and avoid a draconian blanket ban or similar drastic actions. I also offer thoughts surrounding structural solutions for ByteDance's management, whose strategy at the moment appears to be defensive rather than offensive.
China's Rule of Law
Contrary to popular belief, China is governed under a rule of law legal system called "Fazhi" (法制). During the past two decades, the CCP has placed a stronger emphasis on Fazhi to support China's domestic and international economic growth. Higher quality legislation and better legal enforcement supported by credentialed lawyers have contributed to the institutionalization of China's judicial system. Legal infrastructure was developed with two goals in mind, to support trade and capital investment, and to build credibility for an independent law system. Under President Xi, the Party has doubled down on promoting Fazhi, even creating a national holiday - Constitution Day - to highlight to the world the strengthening rule of law in China.
In many respects, the CCP has achieved the goals for Fazhi. The law is routinely and consistently applied on a case-by-case level, and there is a promulgated set of rules for citizens to adhere to. However, it is abundantly clear and well understood that the CCP itself is not subordinate to the law, and China's judicial system is not independent from the CCP. The CCP influences the judicial system both directly and indirectly – from directly influencing the outcome of cases to indirectly approving judicial appointments. From Zhou Qiang – Chief Justice of Supreme People's Court of China:
 China's courts must firmly resist the western idea of "constitutional democracy", "separation of powers" and "judicial independence". These are erroneous western notions that threaten the leadership of the ruling Communist Party and defame the Chinese socialist path on the rule of law. We have to raise our flag and show our sword to struggle against such thoughts. We must not fall into the trap of western thoughts and judicial independence. We must stay firm on the Chinese socialist path on the rule of law.
See below a summary diagram comparing China's political system versus its US political counterpart. Note the CCP will argue its officials in the National People's Congress (NPC, the highest State organ) are elected, and the NPC appoints the CCP's Central Committee, and the Central Committee elects the Politburo and so forth. In reality, power flows the opposite direction, otherwise the provincially elected NPC wouldn't appear to vote in unison to abolish Xi's term limits in a seemingly statistical anomaly - 2,958 (For), 2 (Against), 3 (Abstain).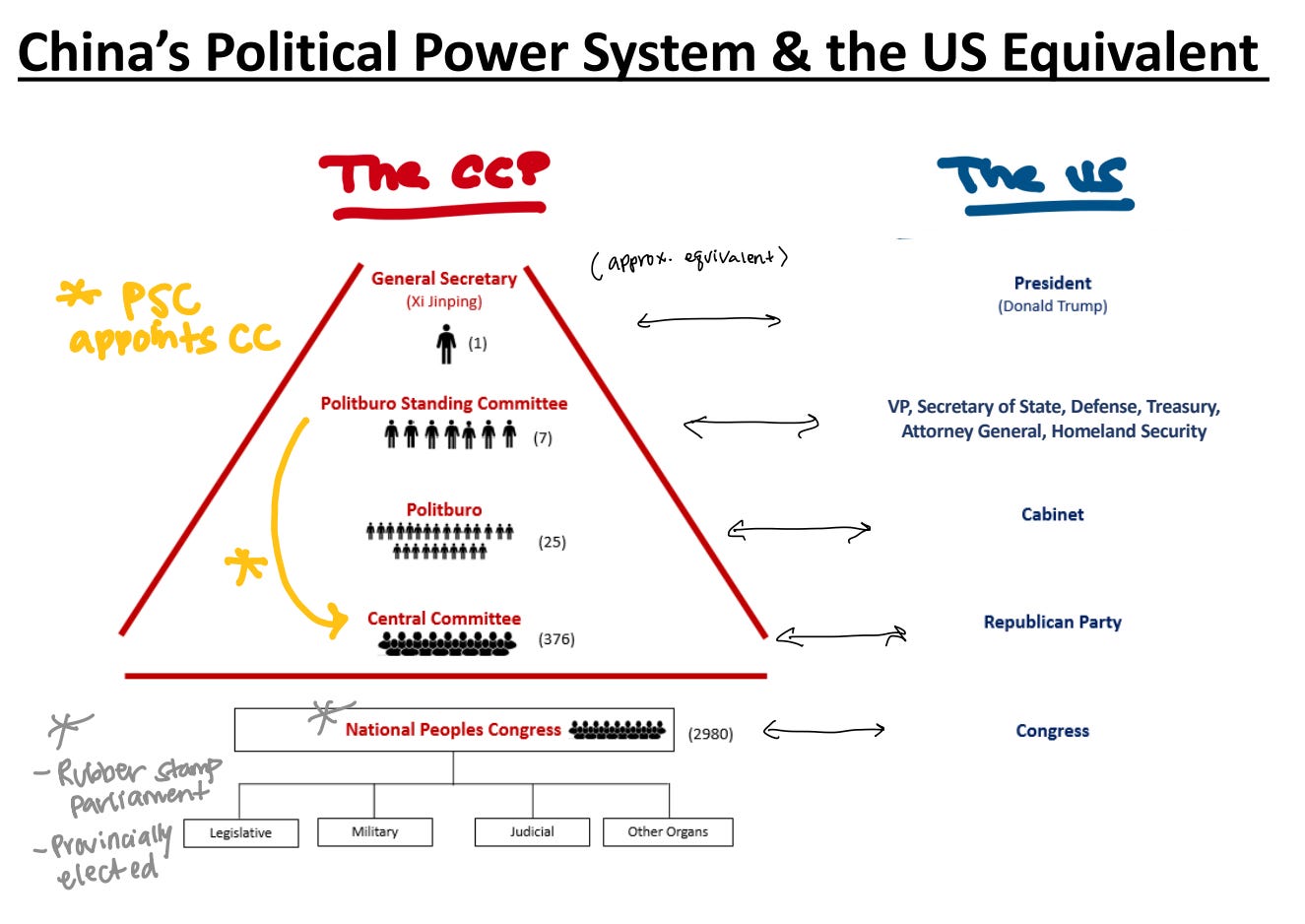 Transposing China's political system to the US would be similar to President Trump possessing unilateral power of appointment for his closest advisors, the cabinet, and the Republican Party, then Congress rubber stamped the former's legislation. At its core, China's current legal system represents the will of the Party. Xi's ideologies, much like his predecessor's ideologies, have been codified into the Constitution. The CCP has made clear "Government, military, society and schools, north, south, east and west — the Party is the leader of all".  The law exists to support and maintain the rule of the CCP, and can be easily bent to serve the CCP's interests and ideologies. Although the commentary thus far is not controversial, it serves as a cornerstone for understanding CCP's influence on Chinese tech companies and ByteDance's particular situation, and a serves as a philosophical contrast to US ideology.
Why is Chinese Legislation Needed?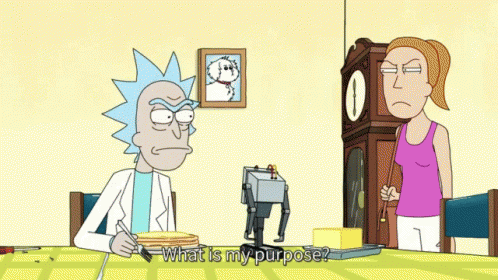 Although the Party controls all aspects of China's government, it is essential to pass legislation which guide actions and provide credence to the CCP's requests. Xi has introduced a raft of broadly written national security laws which have done exactly this, and legitimizes any request by the CCP. The centerpiece statues, the 2017 National Security and Cyber Security laws, oblige individuals and organizations to:
Assist the State in carrying out intelligence work.

Submit to spot-checks and data surveillance.

Grant the right to examine records, investigate personnel, and requisition equipment.
As you frantically check the footnotes for definitions, you realize there are none! Key terms and concepts such as "intelligence" are not defined, governmental procedures and limitations are not included, and I'm pretty sure there isn't a right to silence or any appeal process (…to a CCP appointed judge?).
These statues embrace Xi's overall concept of national security set forth in 2014, which places any issue – political, technological, social, cultural – within the scope of national intelligence. The US must acknowledge the difference between the inherent purpose of Chinese law (legitimizes rule) versus American law (governmental checks and balances), and avoid the futile exercise of reading too deeply and attempting to interpret what is purposely vaguely written.
Exporting Ideologies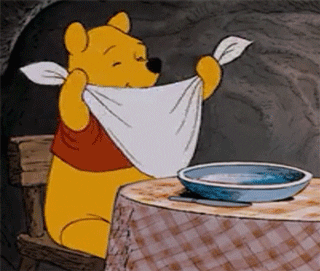 The majority of the international community follows a set of international rules and understands their own countries laws do not apply to the citizens of sovereign nations. Under Xi, the CCP has generated a history of disseminating CCP ideologies in democratic environments, and openly defying international legal norms. Below are a few examples ranging from key international relation topics to the more mundane:
South China Sea – Leveraging Air Defense Identification Zones to expand military presence and unilaterally rejecting international arbitration decisions

Wolf Warriors in Europe– China has threatened to issue sanctions against smaller European nations who criticize China's human rights records

NBA – Demanding the takedown of a tweet (Twitter is a banned platform in China) by Houston Rocket's GM supporting Hong Kong independence, effectively censoring American speech through threatening retaliatory actions

Winnie the Pooh – A subversive doppelganger of the CCP leader, and is now banned in China
The Party's Relationship with Tech
For influential Chinese technology companies, Alibaba, Tencent, JD, Baidu, etc., it is widely accepted they are not independent, and live somewhere between a pure state organ and a heavily state influenced company. The clearest example is Tencent-owned WeChat (imagine WhatsApp at 99% penetration of the US messaging market share), where every message sent on the ubiquitous service is monitored, reported, and deleted if necessary. Based on anecdotal experience in WeChat group chats, sensitive content has been scrubbed live, even while typing a reply! It is understandable why the Party closely monitors the largest companies, never before in Chinese history has the flow of all off-line thought & activities been funneled through a few on-line services. The technology companies who possess the assets to assist the CCP are all eventually called to perpetrate the CCP's ideology.
It is important to delineate, however, actions and thoughts of most Chinese businesses & citizens vs. the CCP, and not paint a 1970s caricature of a unified evil communistic society. Most middle market, and even larger tech companies' daily operations are not influenced by the CCP. Scaled companies in China employ a few government relations employees aka CCP members. They are helpful for plowing through government related roadblocks for business activities, and to my knowledge, not nefariously injecting vulnerabilities into our back-end systems. This isn't to say someday they couldn't, but rather not every Party member exists to convert your organization into a Jehovah's Witness temple.
In China, the reality is no business can survive without some level of government support, whether it be straightforward business licenses to market access. Most Chinese tech companies aspire to aggregate the largest users base, expand operations internationally, develop a sophistical neural net, enrich shareholders, etc. Most management teams view the Party as an economic partner, and not an ideological thought partner. Chinese companies can even resist(!) government demands. There are many layers of Party bureaucracies, and the largest tech companies (Didi, Tencent & Alibaba) have denied certain government requests to hand over information.
Bending the Knee
The "just say no" defense works….until it doesn't, with the thin line occurring when a more senior Party official issues a request. In the Didi example, the punishment was a "rectification" process to comply with real-time data access rules. For Tencent & Alibaba, if the People's Bank of China, a higher authority, demanded the information, compliance would be certain.
This brings us back to ByteDance, who is both a Chinese Bigtech company and has already submitted to the Party's will, most notably shutting down its service "Neihan Duanzi", a Reddit-like community-based app. From the Chinese Media Project:
Read through Zhang's (ByteDance's CEO) apology and it is quickly apparent that this is a mea culpa made under extreme political pressure, in which Zhang, an engineer by background, ticks the necessary ideological boxes to signal his intention to fall into line.

At one point, Zhang confesses that the "deep-level causes" of the problems at Toutiao included "a weak [understanding and implementation of] the "four consciousnesses". This is a unique Xi Jinping buzzword, introduced in January 2016, that refers to 1) "political consciousness" (政治意识), namely primary consideration of political priorities when addressing issues, 2) consciousness of the overall situation (大局意识), or of the overarching priorities of the Party and government, 3) "core consciousness" (核心意识), meaning to follow and protect Xi Jinping as the leadership "core," and 4) "integrity consciousness" (看齐意识), referring to the need to fall in line with the Party. Next, Zhang mentions the service's failure to respect "socialist core values," and its "deviation from public opinion guidance" — this latter term being a Party buzzword (dating back to the 1989 crackdown on the Tiananmen Square protests) synonymous with information and press controls as a means of maintaining Party dominance."

Zhang also explicitly references Xi Jinping's notion of the "New Era," and writes: "All along, we have placed excessive emphasis on the role of technology, and we have not acknowledged that technology must be led by the socialist core value system, broadcasting positive energy, suiting the demands of the era, and respecting common convention.
According to those that directly report to the ByteDance CEO, he has been laser focused on expanding social, algorithm-driven products internationally, and very far down his list is expanding the CCP's ideology. However, with enough political pressure, all entities existing in China will eventually submit to the pressure when it does come.
One personal example which captures the lack of recourse and general feeling of helplessness when a state-owned entity (SOE) makes a request is an exchange with between our general counsel and myself (1st year Patrick):
Patrick: Paul (General Counsel), our main SOE partner is demanding a change in economics for a prior deal. They're claiming value has heavily shifted in our favor and they're not making enough money. I've gone through the agreement and it doesn't appear this is an enforceable request.

Paul Allen: It's probably best for everyone if we give them a few more points, and hope they don't come back for more.

Patrick: On what legal basis? They've even threatened to stop providing [redacted] services. The agreement clearly says we can dispute in Hong Kong courts under PRC law.

Paul Allen: (Dorsia reservationist's cynical laugh)
When the CCP Comes Knockin'
While ByteDance has not previously acted as a state organ and it's management has a clean record from misappropriating user data, the constant overhang of CCP interference poses a long-term issue for US national security. It is at Beijing's sole discretion when to deploy the appropriate Party officials to request and utilize ByteDance's data. ByteDance's management have no choice but to comply when the CCP is at your doorstep, and this is a question not of "if", but "when".
The public statements regarding TikTok's influence by their public policy and lobbyist teams appear misguided. The self-marginalization of their product (dismissing as teenage entertainment and thus not on the CCP's surveillance radar) harkens back to Google attempting to convince the DOJ it only held 35% market share of the digital ad market, when in reality Google clearly dominates the search subcategories that are more relevant to the inquiry. TikTok's influence should not be understated, as it possesses the ability to shape American thought, especially as the US enters an election cycle. The master algorithm & IP is held in a black box in Beijing, and subject to China's national security laws. What this practically implies is sure, Kevin & Co's strategy and operations teams can sit in the US, but the power to modify the core feed algorithm resides in Beijing. Thus, the ability to subtly alter the popularity of politically sensitive videos, serve questionable ads, and ultimately shape a message to millions of users is not in the hands of the US management team, but rather in the form of a perpetual call right for the CCP. As Ben Thompson (appreciate the shout out last week!) already pointed out, TikTok has already been accused of censoring and sanitizing NBA and Hong Kong content. TikTok's main counter-argument is the app is light-hearted, and political discourse occurs on other social media platforms. Again, this seems like a flippant response, as a similar search for Taiwan, Xinjiang, and other politically charged issues on Twitter and Instagram show the younger generation's voice crosses platforms.
As a member of ByteDance's management armed with the understanding the US government already recognizes a potential national security concern, it would be prudent to seriously consider a few strategic alternatives.
What Should ByteDance Do?
ByteDance should assume the US government will neither stay silent nor issue a milquetoast response, especially on the heels of a weak Hong Kong reaction. The not-small risk of an enforced blanket ban will be massively detrimental to ByteDance's valuation, and future Chinese technology companies. To ByteDance's credit, they have been frontrunning the situation through the appointing Kevin Mayer, hiring lobbyists, exiting Hong Kong, and reaffirming TikTok's US data servers are in Virginia. While these actions are steps in the right direction, they just feel….very reactionary and placating towards the US government. At the issue's core are concerns surrounding clear corporate governance and ultimate operational control. Neither area can be influenced by the CCP in order to assuage US national security concerns. To truly maximize current shareholder value, de-risk the platform, and set a positive precedent, I believe ByteDance's management should consider the following alternatives below, with the optimal solution combining (i) monetizing current ByteDance shareholders at a premium valuation, (ii) preserving ByteDance's future upside, (iii) achieving true independence for TikTok and satisfying US national security concerns.
The strategic alternatives below focus on combining the attributes discussed above (apologies for the small text, wanted to be comprehensive):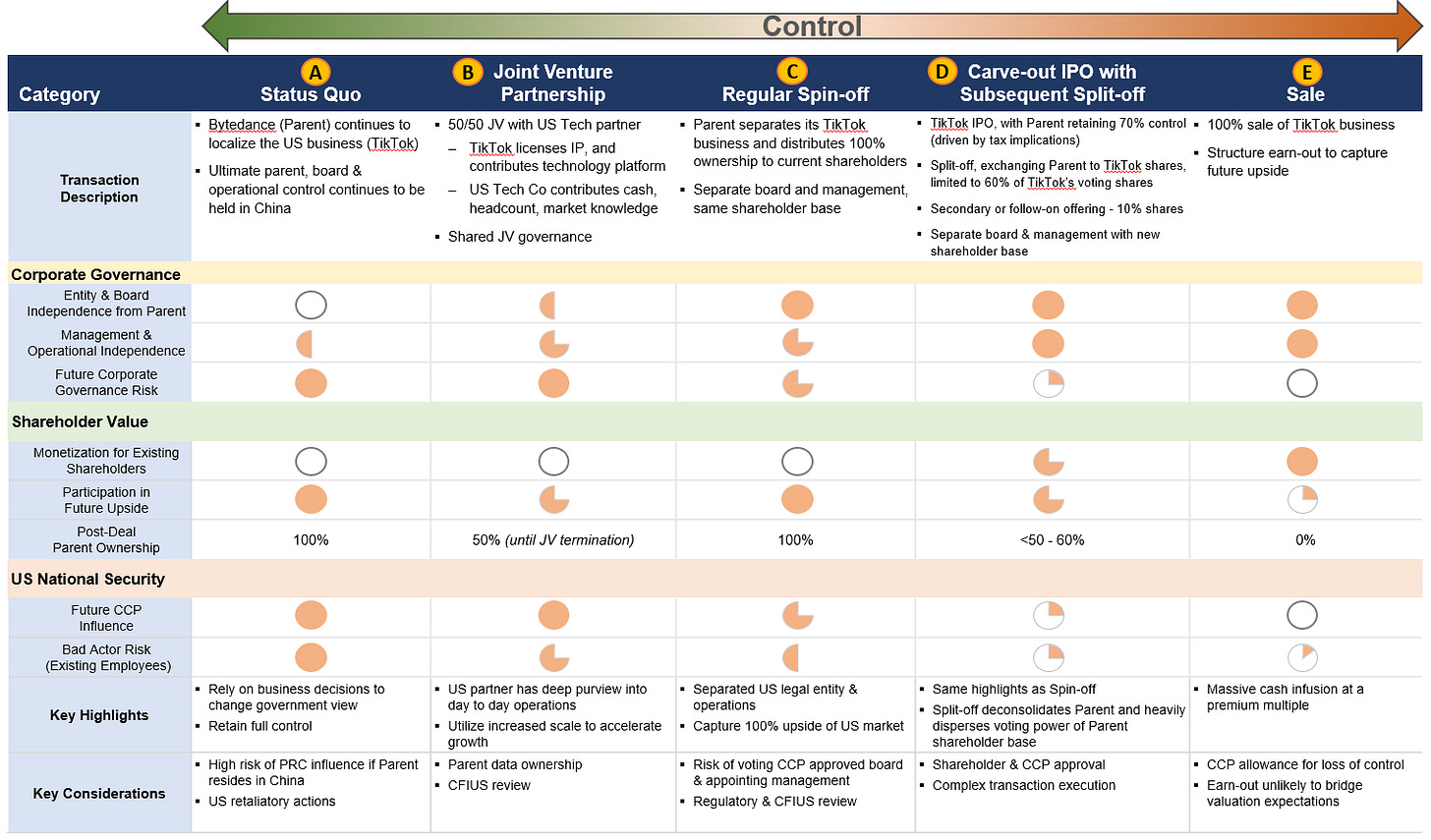 Overall, option D is the optimal path forward for ByteDance's management. Option A is defensive and a game of catch-up with the US government. Option E would render ByteDance (and by extension the CCP) unable to participate in the American market, and set a precedent for a future solution. Option D allows for a fully independent board of directors and management team, with minimal block shareholder influence unless all 60% of Bytedance's split-off shareholders vote together in unison. This is unlikely as ByteDance's current shareholder base consists of international institutional shareholders (General Atlantic, KKR, Primavera, etc.). This option also allows for existing ByteDance shareholders to monetize at a premium valuation in attractive IPO conditions (for now), with further upside through share price appreciation and a secondary sale or follow-on offering. For the CCP, existing Chinese shareholders would still own a meaningful, but non-controlling interest. From a US national security perspective, the algorithm, servers, code, and operations will all reside within the US, with minimal risk of CCP-influenced majority shareholders meddling in corporate governance affairs.
The recommended transaction can create a nice storyline for the CCP to disseminate - ByteDance & China Tech have arrived on the world's biggest stage with a blockbuster IPO and the West has embraced Chinese-founded technology. The transaction represents the best interest of all parties, and avoids the high-risk path of hoping the US government reverses its hawkish stance and considers TikTok operationally independent through its current remedies.
Of course, the risks to the transaction are very real. US regulatory risk still looms through beefier SEC & listing exchange reviews. Despite CFIUS's traditional scope limited to foreign investment in US firms, spin-offs and greenfield opportunities have fallen into the agency's purview and the transaction would be likely subject to further scrutiny. Given the landmark status of the transaction, regulatory risk can be mitigated by highlighting how the deal satisfies US national security concerns. From a diligence perspective, there are deep reviews of financial, tax, and legal workstreams (nobody wants another Luckin Coffee disaster). Execution-wise, the the deal is multi-faceted and is contingent upon on the successful completion of each step.
Perhaps the elephant risk is how the CCP will view the transaction, as a sale of key technologies to their fiercest rival, or as a bridge between Chinese technology and US markets. ByteDance and the CCP must conduct the cost-benefit analysis of continuing to deploy reactionary measures and being at the mercy of the US government, or structuring a transactional solution mutually benefiting both parties. The risk of maintaining the status quo elevates the discount rate of destroying shareholder value, and a loss of face & reputation (very important in China) via a US government forced market exit.
The Party's Social Contract
The key to the CCP's conundrum for option D is understanding their implicit social contract with the Chinese people.  As long as economic prosperity continues for Chinese citizens, the CCP's power is secure. Risking a market exit and the creation of a truly bifurcated internet ecosystem (American tech companies have already been shut out of China) creates a sizeable economic loss for the Chinese internet, with much larger secured, future losses as TikTok's precedent is set. I believe generating economic prosperity will be at the forefront of the Party's to-do list, and a market exit will be an unacceptable outcome.
Inversely, any internal whisper of ceding to the Americans may result in Beijing appearing weak, but I suppose this is where controlling the message through authoritarian means comes in handy.
What's Next?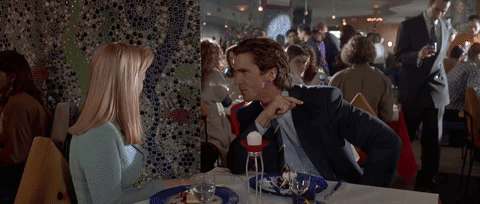 There's a saying in the Chinese tech community: Europe measures 20x and never cuts, the US measures 10x and cuts once, the Chinese measure once and cut once. My experience has been while Chinese tech infrastructure isn't exactly elegant, they iterate and move incredibly quickly towards product-city fit, and continue sprinting until product-nation fit is achieved. Sure, there's a trail of bad code left behind, but resources are low-cost and abundant. Having worked with many Chinese tech entrepreneurs, one quickly learns how creatively, resourcefully and nimbly their companies operate. While Chinese tech has borrowed heavily from the US, very real innovations are originating in China and TikTok will not be the last Chinse tech company to successfully transition to the US. Perhaps the inherent value of TikTok's data is lower than say, Facebook, but the next Chinese technology import could be a product which requires more sensitive information. After all, the DOJ recently unsealed indictments against 4 CCP officers for the 2017 Equifax breach. ByteDance and the CCP need assess the situation, the imminent US retaliatory risk, and hopefully realize participating in global expansion is a net positive for both economies.