😖A Sour IPO😖
A pricing follow-up to the Lemonade story
Quick Note: I am overwhelmed with the positive responses I've been receiving from new subscribers. If you have topics you want to learn more about, or would like my perspective on, I'm happy to include it on the list!
In the midst of writing my next post, Lemonade priced their IPO. Of course, I couldn't resist the temptation to take a peek, and perform another (quick) smackdown. The valuation at pricing implies a $700M or ~30% decrease to the prior SoftBank-led $2.1B valuation. Another swing and a miss for Masa Son.
Also, last Lemon-related pun, I promise.
Below is an IPO valuation table including at-IPO pricing (excludes the ~15-20% IPO pop, this is the "Offering Price per Share"), and fully distributed pricing (what institutional investors buying into the IPO expect Lemonade's valuation to be shortly post IPO).
My mind continues to implode as I look at the implied revenue multiples investors are paying. Hats off to Goldman for telling the right story, and maximizing value & limiting dilution for Lemonade's pre-IPO shareholders, because it didn't work very well for WeWork's IPO.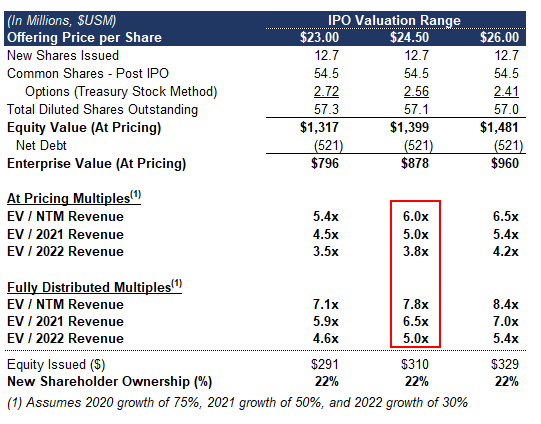 Key takeaway here is investors are paying 6.0x next twelve month's revenue for Lemonade's sub 20% gross margins (which, recall, have a ceiling and unlikely to improve) and +100% net income loss (losing $1.4 for ever dollar in revenue generated). They expect Lemonade to trade up to 7.8x in the stock market. This is madness compared to where other "tech" IPOs are currently trading.
I've compared 1) large non-tech-but-marketed-as-tech companies that have recently IPO'd and are net income negative 2) same criteria as the first group, but possess a COVID-19 momentum story, and 3) traditional insurers, who defiantly do not trade on revenue but included for comparative purposes.

Lemonade is expected to trade at the highest end of the (1) range, and in-line with strong COVID story businesses. This is interesting because Lemonade is the opposite of a strong COVID story, nobody is buying homes (see US housing statistics) or switching insurers, and its core millennial city-dwelling users are migrating home to wait out this pandemic.
If I had to pick the right comp, I would look to ride-hailing. The story is similar in that its a disruptive business model, not traditional software/hardware, and cash flow negative. However, 1) Uber / Lyft's gross margins are much higher (+50%), 2) they burn less cash as a percentage of revenue than Lemonade, 3) are a duopoly. Lemonade is worse on all these metrics, and compete against much better capitalized, cash-generating peers. Assuming a 20% valuation discount for the above, I think Lemonade should trade at ~3.2x forward revenue, which implies the below price: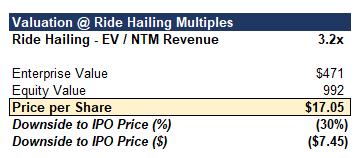 Recall, the COVID story cohort was also trading at 50% of their current multiple not too long ago, and not too far from 3.2x. The jury is still out on if these elevated trading levels are deserved or not for this group. Regardless, Lemonade's valuation downside appears very real.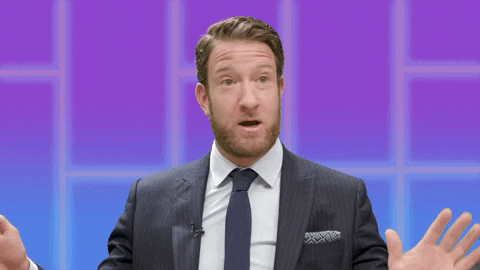 Assuming Lemonade raises the full $284M at IPO, and assuming their 1Q 2020 negative margins don't widen, they burn through the entire raise in ~8 quarters. This isn't too shabby, but remember, the value levers they can pull are limited by their underlying business model. I expect if Lemonade's operating & financial metrics don't improve over the next 12 months, and their capital allocation efficiency plan doesn't come into fruition, the shorts should have a field day, shortly (hah).